A Simple Way to Create and Approve a Doc
You can create docs in various formats, and the 04.wm.process.can be set easily through an intuitive user interface. It is also possible to upload attachments such as receipts.
The approver can add a comment to the doc or approve directly through the notification received in email or Slack.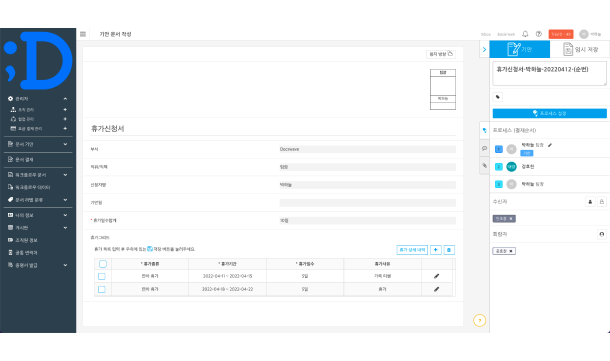 Workflow Doc Management
For docs of your concern, they are automatically organized by each doc type and can be found in your workflow archive.
Use doc labels if you want to manage docs under your own category.
You can view the docs you want, whenever and in the way you prefer.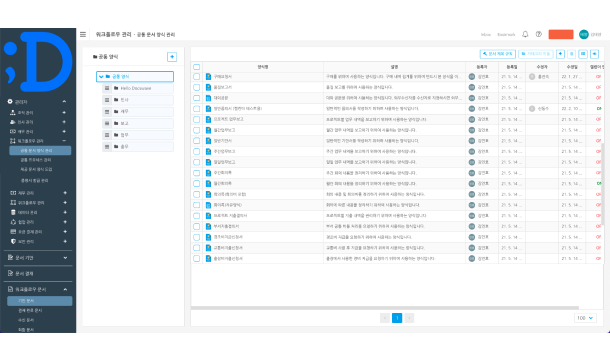 Free Doc Forms and Management
Docswave provides numerous forms, for free.
You can use them with just a few clicks, so there is no need to go through the trouble of creating them yourself.
Of course, you can register and use the forms your org has been using.
The registered forms can be sorted for easy management.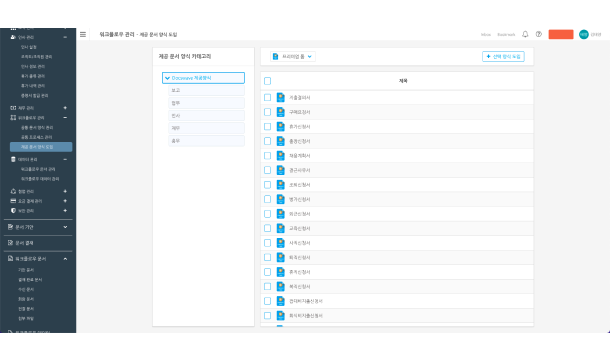 Effective Member Management
What if you had to search through Excel files to look up Assistant Manager Kim's number?
Manage org member information in Docswave.
You can manage org/member information on one page as well as allow members to view and search for others' information.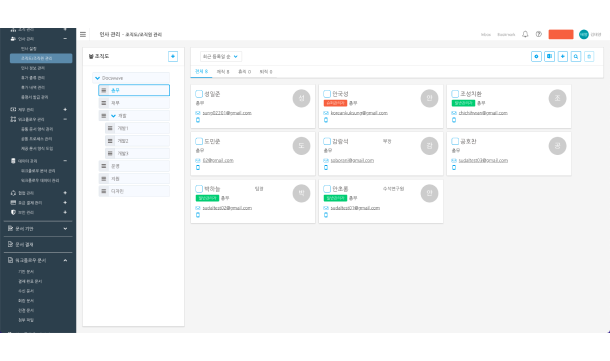 Boards for Effective Communication
Conveniently exchange ideas and collaborate with members using boards.
Engage in effective communication by choosing who receives notification when uploading posts or replies. Just by posting on the notice board, all members will be informed of the org's news.
Docswave's boards are sufficient for effective communication.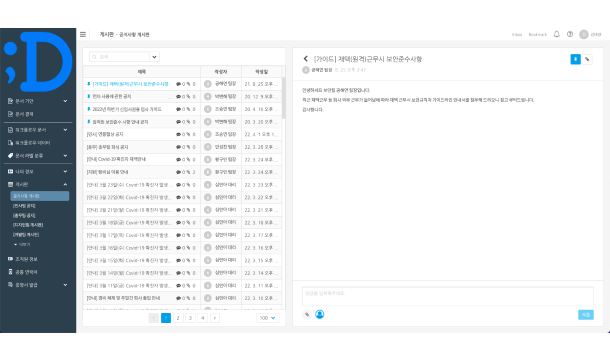 Connect with Slack
The Docswave Bot sends you notification messages to your Slack account.
You can be notified of the workflow 04.wm.process.via Slack, and you can also choose between email or Slack for receiving notifications.
Make collaboration simpler by using Slack.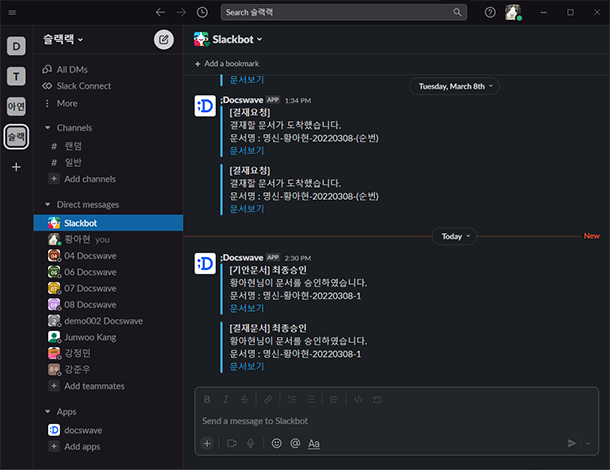 Managing Shared Contacts
If you had to look through business cards to contact a client,
try registering client and company information on Shared Contacts.
Contacts can be managed in groups and shared with members.
This contact list can be designated as 'external receivers' when creating a doc.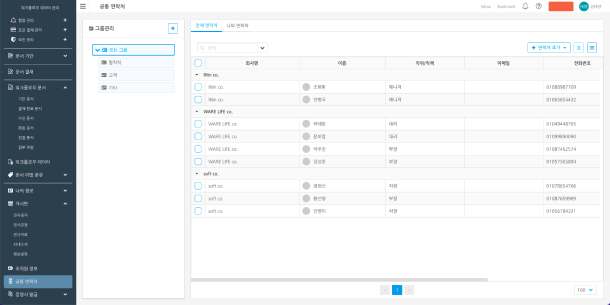 Docs are Automatically Saved in Google Drive
The owner of docs created and attachments in Docswave is the user.
There is no need to organize or save Docswave docs, since docs are automatically sorted, saved, and backed up in the main account's Google Drive.
Just create a doc—Docswave will take care of saving and sorting.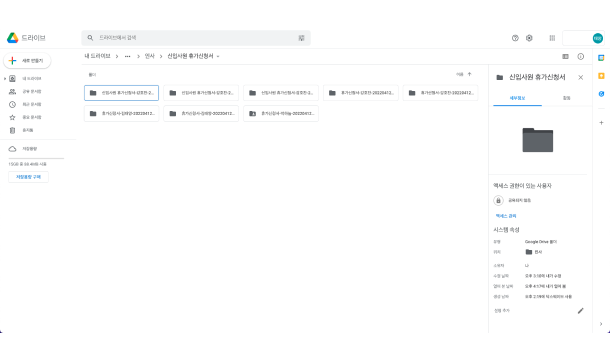 An Equal Level of Security as Google
Docswave, as a Google-based service, has the same level of security as Google, so all docs saved in Google Drive are secured in the highest level.
Use Docswave, free from concerns about security.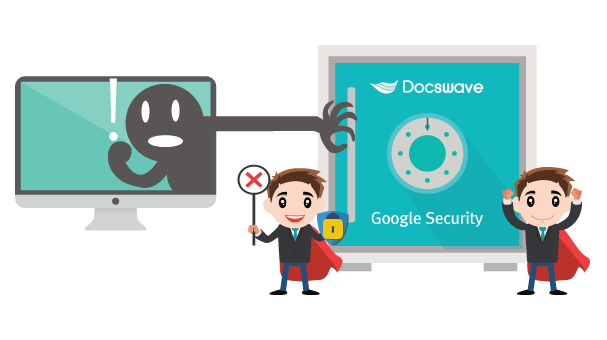 Demo Version is Provided
You can try Docswave using the demo version with pre-arranged data.
After you apply for a demo version, you can use it for 2 weeks.
Request a Demo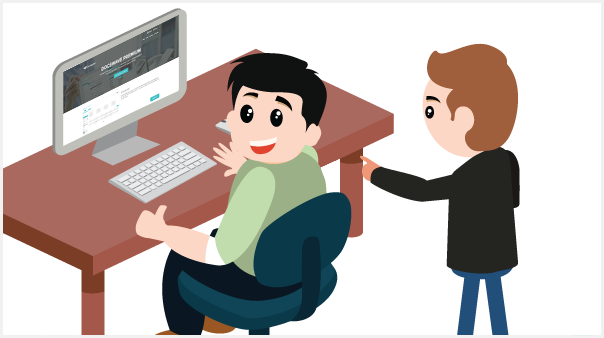 Start Docswave
Try Docswave, technology for making work simple.
It is free for anyone with a Google account.
GET STARTED. IT'S FREE!