Expense Report Management
Systematically manage complex Reimbursement Request Forms.
The expense reports created by each member is automatically entered into the statistics page.
The accounting manager can manage the members' history and total amount in the overall expense report statistics page and also download it as an Excel file and edit it.
See Details
Managing Leave Applications
Are you still managing leave applications with Excel?
Try creating a leave application which automatically provides statistics management.
The number of vacation days left can be calculated; in addition, you can share your vacation schedule with other members by synchronizing with Google calendar.
The total statistics of leave applications can be managed individually or per period, and you can even manage number of leave days allowed or leave type.
See Details
Purchase Request Management
Docswave helps you manage dispersed purchase requests all on one page.
When using the purchase requisition form, the list of finally approved forms are reflected in the purchase history in the statistic page.
Also, you can confirm the total amount for each item to compare with the budget.
See Details
Connecting Workflow to Google Calendar
By connecting workflows with Google Calendar, you can automatize schedule management.
When creating a doc, you can enter a schedule from the calendar.
When this doc receives final approval, it will be automatically registered on Google Calendar.
See Details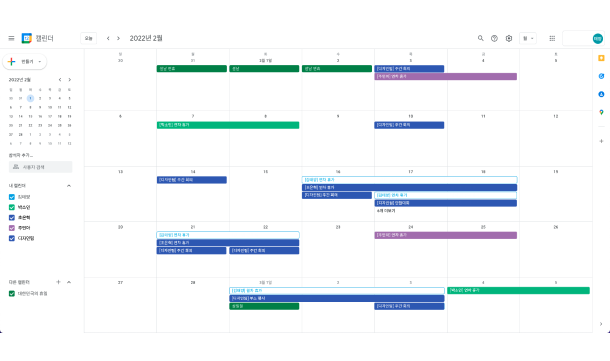 Print all workflow docs at once
If printing out individual docs has been inconvenient, you can print multiple files at once.
According to your choice of printing method, files will be converted into merged or individual PDF files, so that you can print and save according to your preference.
These files will be saved in the main account's Google Drive, so that you can use them again any time you wish.
See Details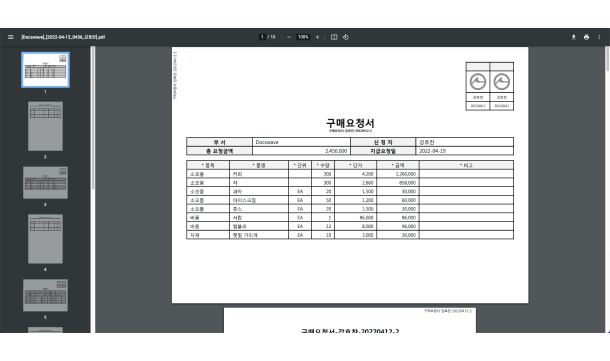 Workshop for Premium Users
Every Tuesday at 3 p.m., there is a workshop for Premium Service customers.
Participation is free, and you can directly discuss with the Docswave staff about suggestions for improvement or additional functions.
The requests of our Premium Service customers will be given priority when updating our service functions.